I saw this caravan at O'Connell Creek.
It was your usual range of caravan built in Victoria, that had been converted to a 5th wheeler by a company in Clifton, QLD.
The conversion was beautifully done and actually shortens the overall length of the car and van, as you can see in this picture.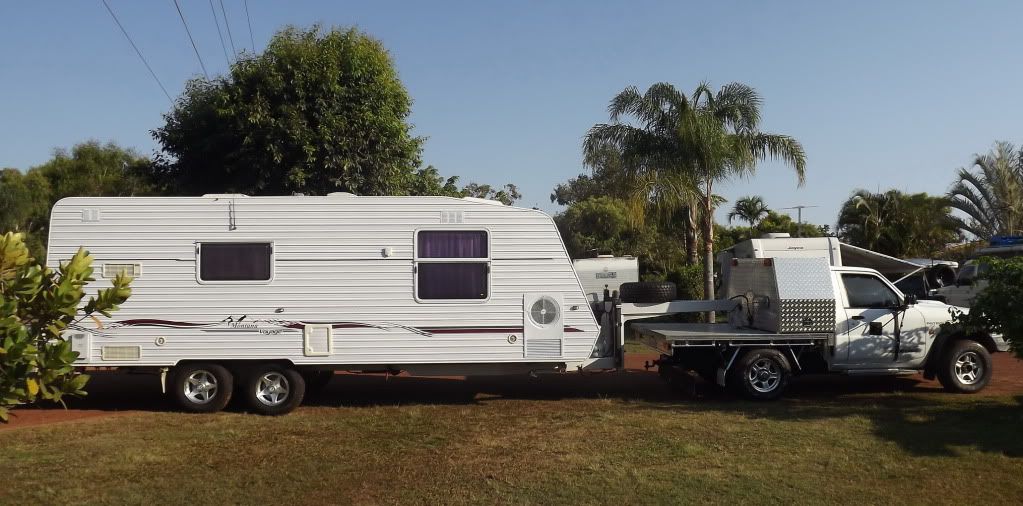 If you look at the tow ball of the ute, in relation to the caravan chassis, it is considerably shorter.
Here are some other shots of the caravan.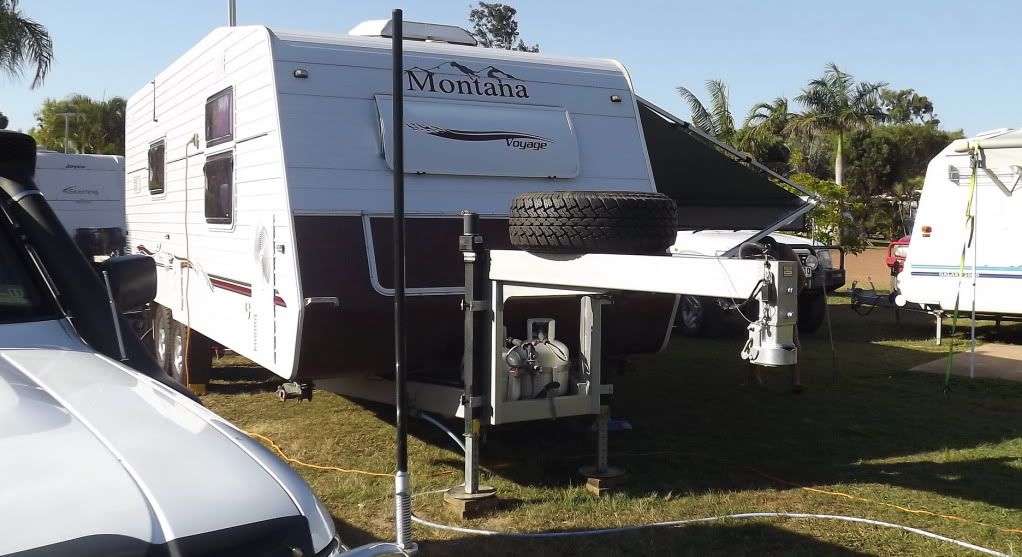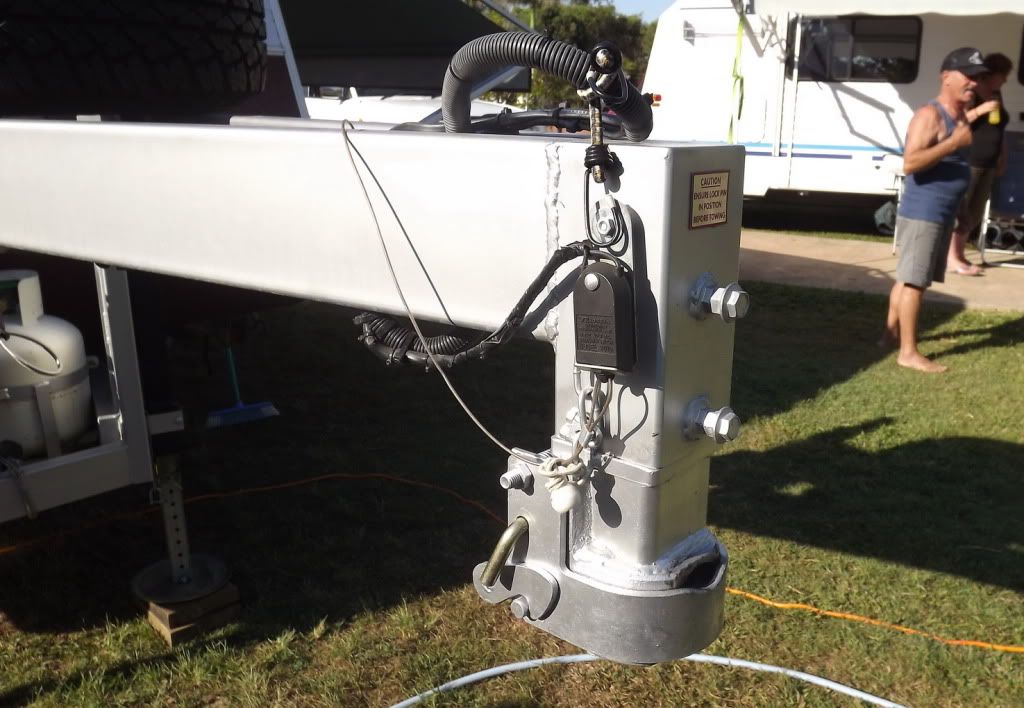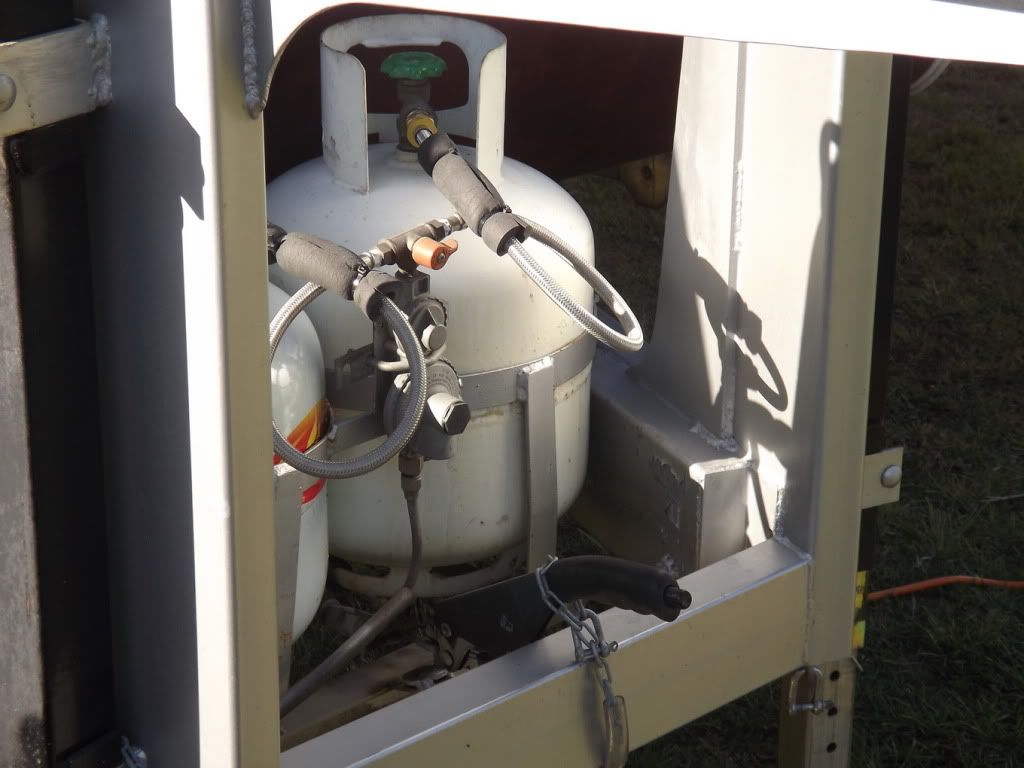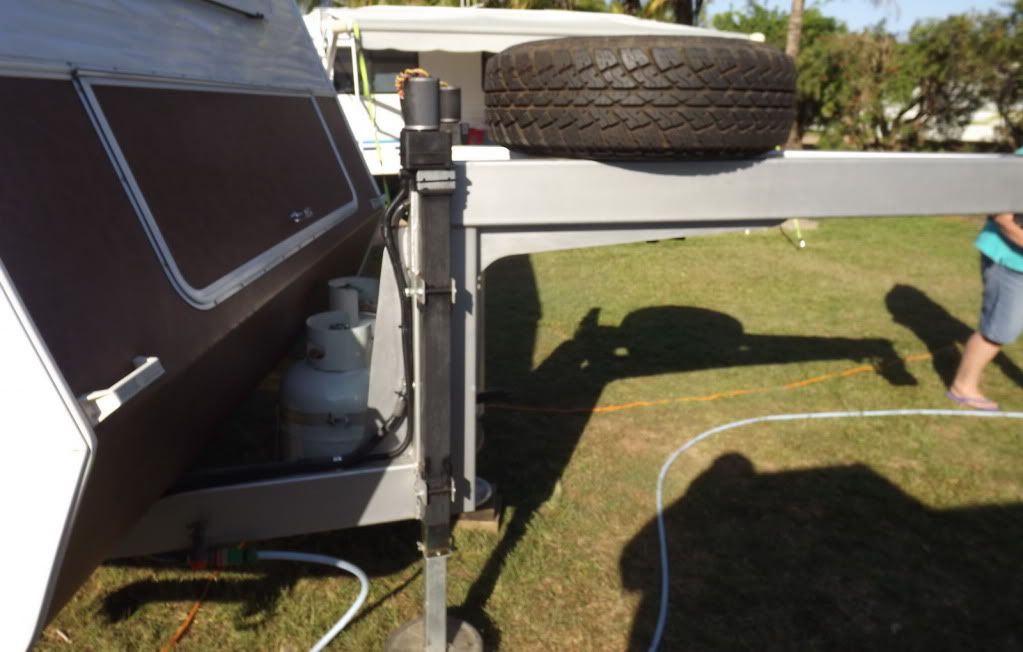 Part of the conversion is also the ute. In this pic you can see the tow ball for the goose neck.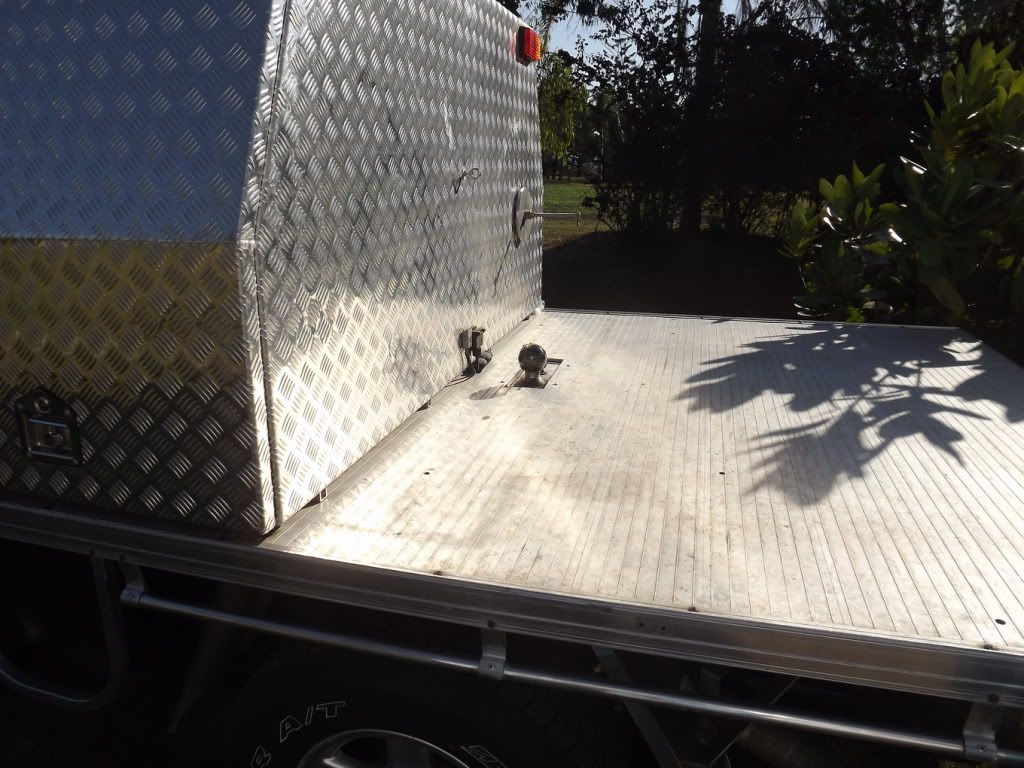 Underneath that tray is a massive addition to the chassis, to hold the weight and pull of the van.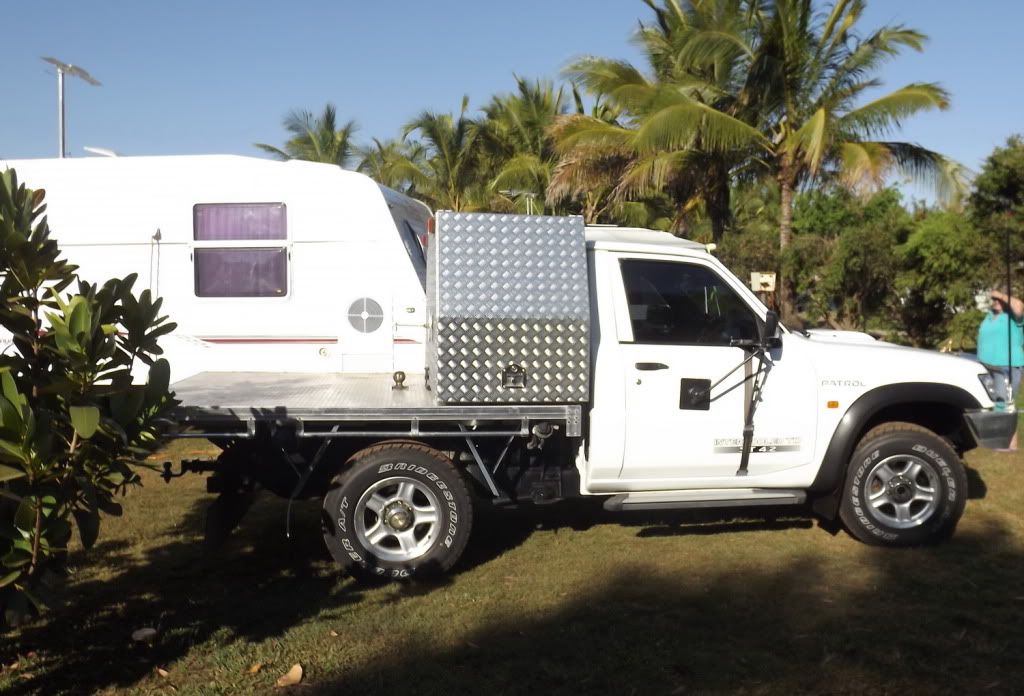 Only the tow ball is visible, and even then, the tow ball can be "unpinned" then pushed sideways, to the right and under the ute tray.
A pic of the hook up.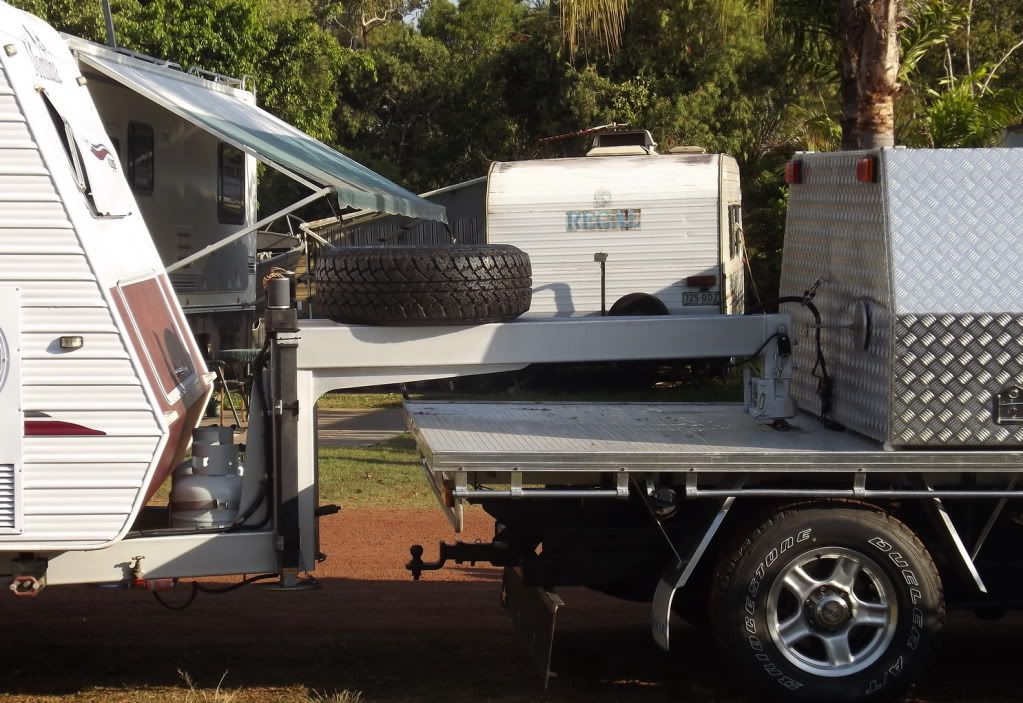 And finally, the company that does the conversion.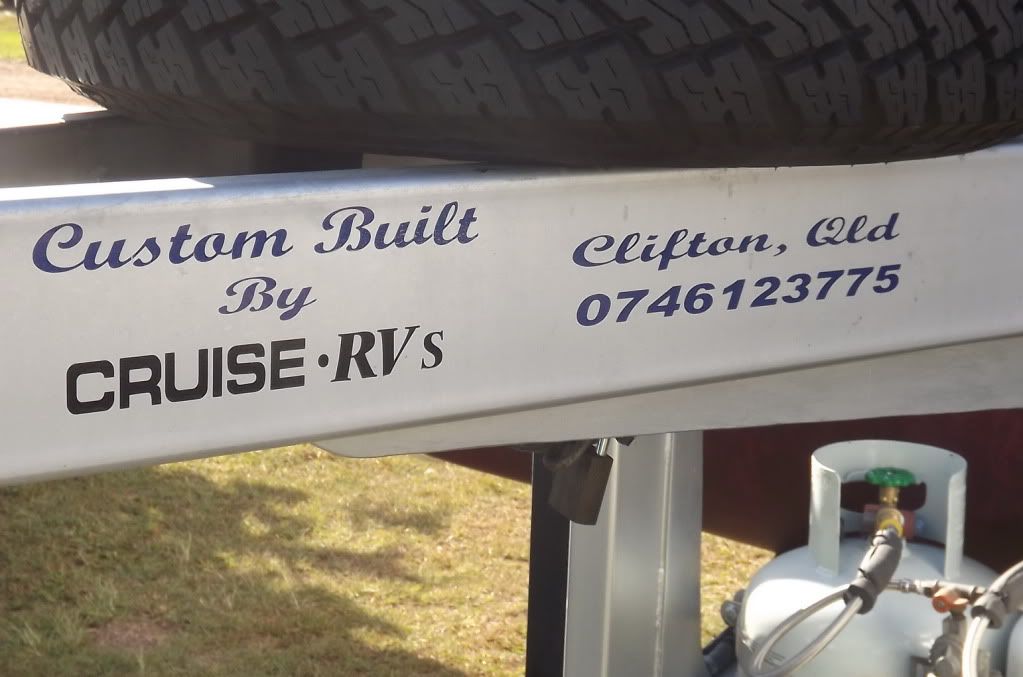 The guy who owns the caravan and ute, is a "Truckie". He says the unit is great to drive, easy to park and very steady on the road. Exactly like the Semi Trailers that he usually drives.