For those people who have always liked the fiberglass Sunliners, I have some very good news.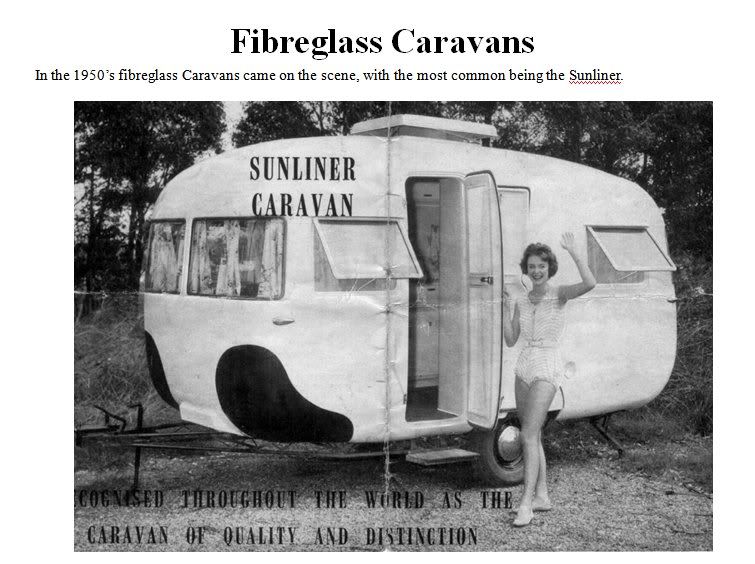 Pete and Trish's restored one.
Ken Bannister has started a factory that will reproduce these lovely light weight caravans.
This was the caravan used as a mould.
The mould was then cast.
Here is the current info.
1966 Model Sunliner Fibreglass Repro Caravans.
Should come in at around $25,00.00 on the road.
These caravans will be fully equiped with all 12 volt LED Lights and Fridge.
Overhead cupboards will be down both sides of the van. Also there will be cupboards in the Front & Rear of the van.
All interior cupboards will be made in Fibreglass.

The body will also be layed up with 20mm thick foam insulation.
The linings will all be in Fibreglass as well, this will make the van Stronger and Lighter than the standard building options.

Sturdy Chassis with ALKO rubber independant suspension with 10inch electric brakes.

Draw bar will be 300 mm longer than the standard Sunliner. This will make it easier to tow and reverse.
All windows will be Camec windows with flyscreens and winders for easy operation.
Here is a pic of the body that is due to have the mould taken off it.

*********************************************
I'll post more info as I get it from Ken (Banno).