After Adelaide River, we went back to Katherine and then headed west.
Kununurra, lovely spot, 5,000 people and about 80km over the NT border, in WA.

The Ord River flows into the Diversion Dam, from Lake Argle.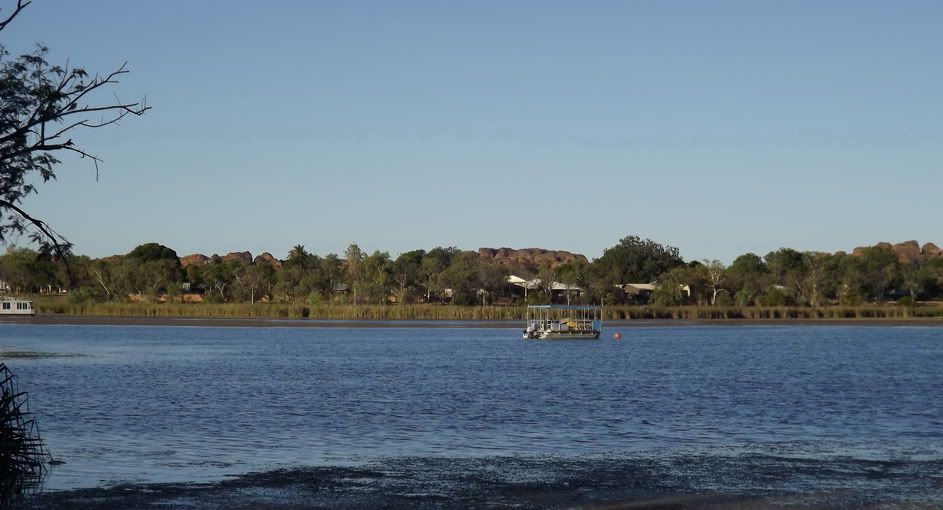 The old river crossing is now "under'.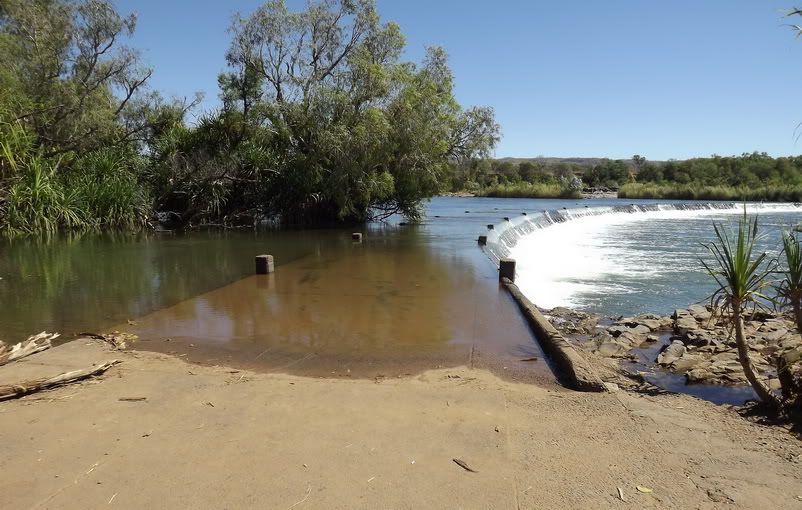 Kununurra, therefore has good irrigation and a lot of food crops.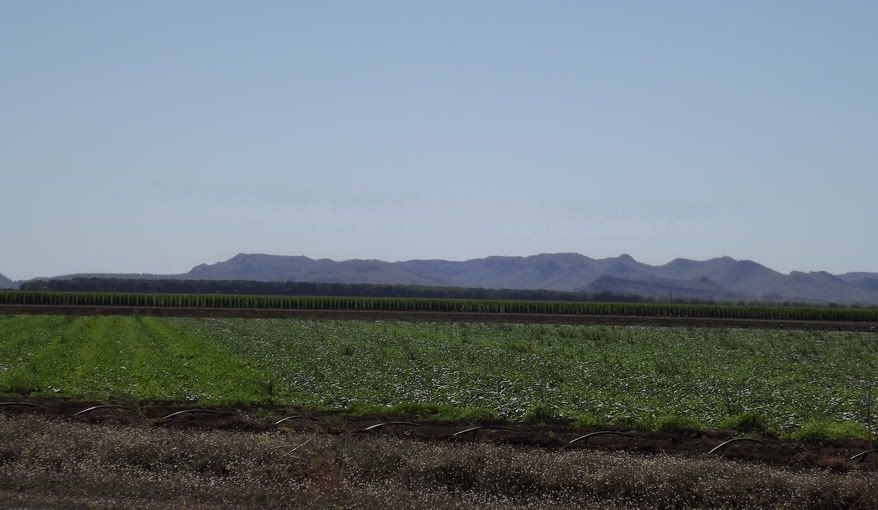 Sadly the food crops are being replaced by Indian Sandalwood as it has a better return and less maintenance.
Also see in Kununurra are Kingfishers,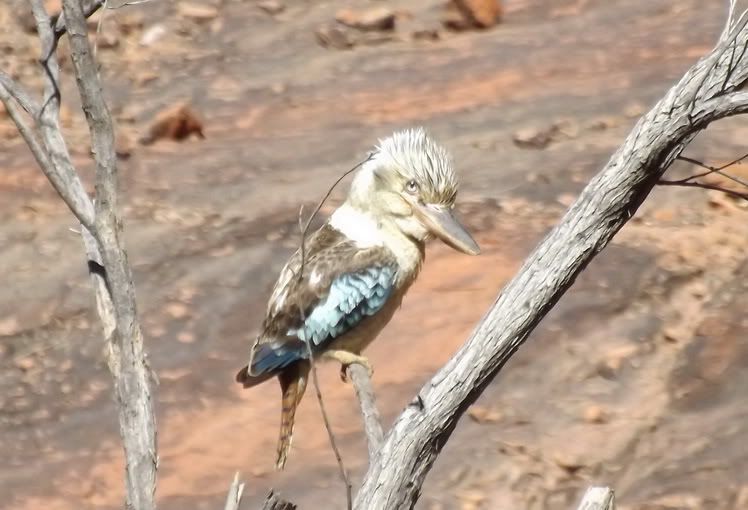 and the Sturt Desert Pea!