Hi all,
This segment will be on the Prattline, an ingenious caravan made in South Australia.
It was termed, the "Low Tow" caravan as the top half folded down over the bottom half.
No doubt it would be slightly heavier than a normal height caravan, but the air flow and low centre of balance would be terrific!
The following photos were "borrowed" from the WWW.
The first models were quite square.
This one is a 1978 model possibly 13 foot.
This is a similar one to the above, 13 foot long.
Later, Prattline changed the shape of the caravan.
This one is in the travelling position.
A similar van in the raised position.
Lets have a good look at the 13 foot x 6 foot 6 inches model.
The lever next to the gas bottle, is the arm attached to the hydraulic pump, that raises the caravan.
Now for the inside.
The rear has a day/night lounge and the front a table dinette.
All up, four berth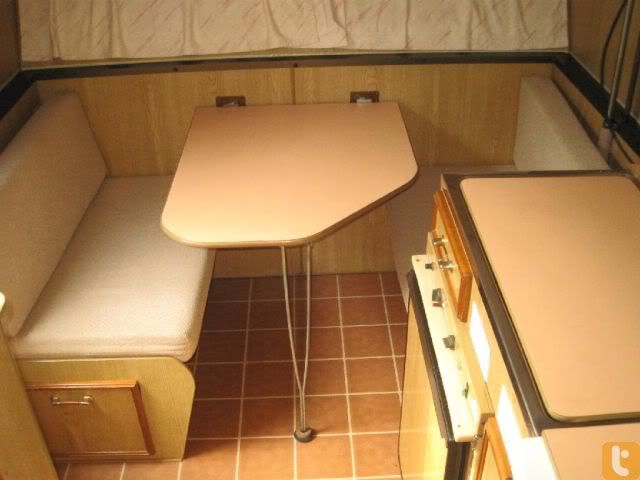 Now for the 15 foot model.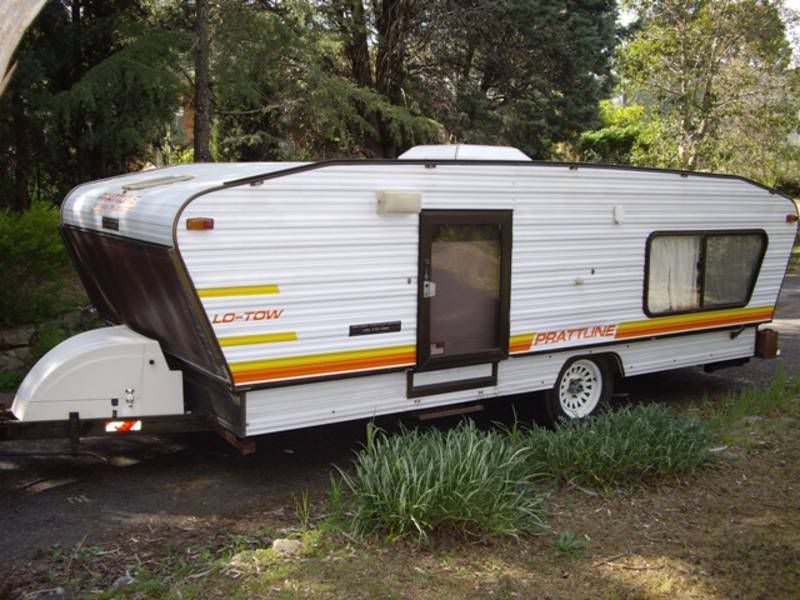 This one is a later model than the previous one. The hydraulics are under lock and key so no one "plays" with it whilst you are inside
Now the interior.
Single beds.
Front
Great stove and oven!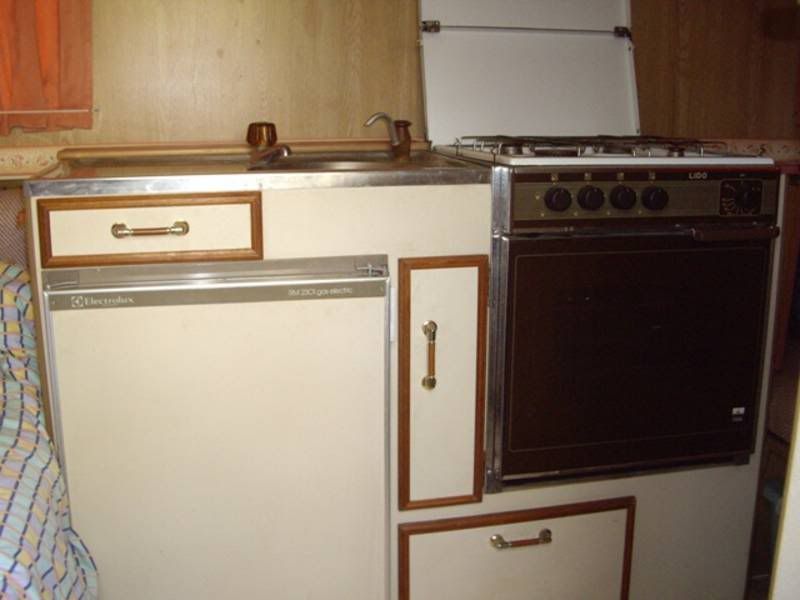 This 15 foot van is currently in the trading post, as at 22nd of Dec 2010.
What surprised me about it is the sleeping arrangements.
Thos single beds convert to a Queen size bed and the front a big double + as well!
The final one I have is the 20 foot x 8 foot caravan. I have seen one of these with an ensuite!!
This one is a standard type layout.
Heaps of room!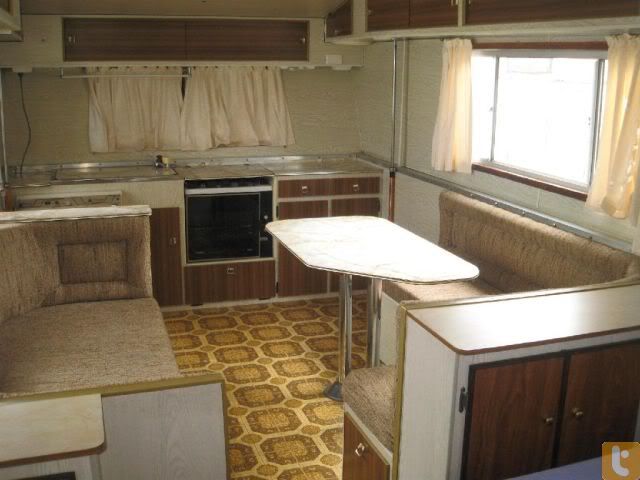 Very nice caravans